Before we became a great brand of dairy products, we built a distribution company from a single truck into a fleet of over 100 trucks and tractor trailers.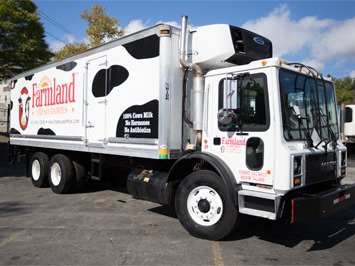 We grew up as a home delivery company providing exceptional service to the neighborhood that we were raised in. The care, cleanliness and exceptional quality assurance related to our fleet that drove success in our formative years is today's delivery foundation.
Handling dairy products requires great discipline. Our fleet is perfectly maintained, temperature control is a critical priority and our drivers are expertly trained in product quality assurance. Temperature is monitored throughout each day's delivery route.